Senior Member
Join Date: May 2018
Posts: 147
(Thread Starter)
Arc Vector Electric Bikes
---
Arc just launched an over $100,000 USD bike in the UK. Would you like to see a livewire priced bike from them?
Quote:
Arc's Vector EV bike is scheduled to enter production at a new facility in South Wales next year, and can already be ordered for a price of £90,000 (roughly $114,000).
Only 399 units will be built to order in the first 18 months, giving potential buyers all the more reason to get excited over what Arc calls "the world's most advanced electric motorcycle," boasting Human Interface tech, a carbon monocoque, hub-center steering, race inspired wheels and more.
The goal was to build a bike that was agile and had plenty of power, yet was also user friendly and fun to ride both in town and on the open road. This is where the hub-center steering system comes in.
"The system we've developed gives the bike low-speed control. There are a handful of manufacturers who've implemented hub-centre steering in the past, but they did so with an anti-dive system," said Arc founder and CEO, Mark Truman. "Riders want the bike to dive under braking, that's what we're used to. For the Vector, we've created a system that has all the benefits of HCS but which feels like a set of forks. The advantage is stiffness which allows for a steep rake angle and a chassis that enables fast changes of direction with stability at high-speed. What we've devised is the best of both worlds with none of the negatives."
Also read: Lightning Strike Is An All-Electric Sports Bike Starting At $13,000
As for what it can do in terms of performance and range, it all starts with its 399-volt electric motor, which produces 133 HP and 109 lb-ft (148 Nm) of torque. The bike also weighs 485 lbs (220 kg), which makes it a little bit heavier than most conventional sports bikes, although not by much.
In a straight line, it can accelerate to 60 mph (96 km/h) in 3 seconds flat and max out at 125 mph (201 km/h). Of course, all this without needing to sip any fuel. In an urban environment, the Vector boasts a range of 387 miles (623 km), whereas on the highway it can travel some 230 miles (370 km). That averages out to a range of 270 miles (435 km).
source
Junior Member
Join Date: May 2019
Posts: 23
Cool but the Livewire being well into the 5-figure range was already enough for me.

Guys who bought bikes like the Ninja H2 and Ducati Superleggera will include the Vector in their stable.
Senior Member
Join Date: May 2018
Posts: 147
(Thread Starter)
Quote:
Originally Posted by
Scott Peterson
Cool but the Livewire being well into the 5-figure range was already enough for me.

Guys who bought bikes like the Ninja H2 and Ducati Superleggera will include the Vector in their stable.
I hear you on that and i'm in the same boat. The hope is for upcoming brands like this to take a stronger fight to Harley.
As more people ditch cars, electric motorcycles will increase in ownership. Zero can't miss that opportunity.
Junior Member
Join Date: May 2019
Posts: 23
we should be seeing an explosion of new and existing bike makers enter the electric motorcycle market.
Druid is one of the newer contenders:
"
[Update: It's looking like Druid is at best claiming to be further along than they are, or at worst misleading their work. The article has been updated accordingly. While the information in the article was originally provided by the company, it is now looking like Druid has used doctored photos to indicate progress that is further along (or more existent) than in reality.

Druid representatives have not yet responded to requests for comment on the issues with their claims.]

Druid claims to be the latest startup hoping to become the next great American electric motorcycle manufacturer. And they've started by showing off images of two pre-production models: an all-electric motorcycle and a hybrid electric motorcycle.


Druid presented their Sorcerer XEV as their all-electric motorcycle model. According to the company, it sports a 112 kW (150 hp) motor.

Early estimates are that the Sorcerer XEV should be capable of an all-electric range of around 120 miles (193 km).

In addition to the Sorcerer XEV, Druid is also showing off its Sorcerer Hybrid. The hybrid gas/electric model has a claimed combined power of 170 kW (230 hp) between the 2-cylinder gas engine and AC electric motor. It should also sport a 14 kWh battery and has a claimed range of 200 miles (322 km).

However, as RevZilla has pointed out, the company's hybrid may really be lifted photos of another bike.

According to founder and lead designer Milan Svoboda:

"Druid is our dream of powerful and intelligent motorcycling come true. I came to America years ago with only a vision. Today those ideas take shape and form the beginning of a new reality."

Druid says it will begin taking pre-orders for its two models soon, and expects the XEV to retail for $7,900, though the company does not have an exact delivery date yet.

Druid wouldn't be the first California-based electric motorcycle manufacturer. Or the second. Or third actually. Numerous companies are already finding success in the Golden State. From industry heavyweights like Zero and Lightning to a rash of smaller companies giving it a go as well, California seems to be a breeding ground for electric motorcycle manufacturers.

Zero has led the industry for nearly a decade and recently unveiled their new SR/F electric streetfighter. Lightning Motorcycles, not to be outdone, also unveiled a new model this year. The Lightning Strike made waves upon its release as one of the first relatively affordable electric sportbikes, offering 135+ mph performance for just $12,998.
"
source:
https://electrek.co/2019/06/10/druid...-manufacturer/
Senior Member
Join Date: May 2018
Posts: 147
(Thread Starter)
Interesting...
Looked at pictures of their bike lineup and i'm not a fan of the ergo's. Its just too sporty for me. Early spy shots/videos of the Livewire showing relaxes ergo's is one of the reasons why i'm here.
For anyone else curious: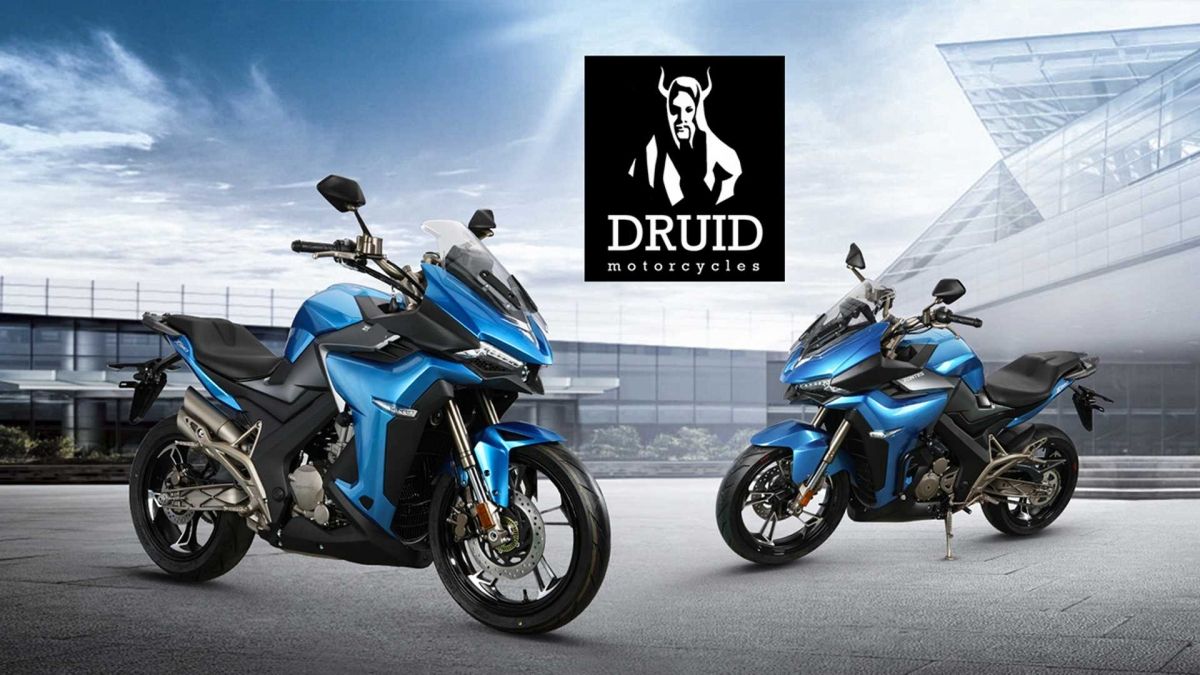 Junior Member
Join Date: May 2019
Posts: 23
I will find it harder to trust smaller bikes makers like that. Yamaha has been on my watchlist after showing off an electric concept


Posting Rules

You may post new threads

You may post replies

You may not post attachments

You may not edit your posts

---

HTML code is Off

---